ALLPlayer - a free video player with automatic downloading of subtitles
ALLPlayer is probably the most popular program for watching movies and listening to music, with a modern, intuitive interface known more from smartphones and tablets than Windows.
All functions are readily available, the precise moment they are needed, and thanks to codecs built-in, ALLPlayer can play virtually any media file format.
The latest engine supports the latest video and audio standards, such as support for 4K Ultra HD or WebM, and also improves the quality of subtitles.
By connecting to leading subtitles database such as OpenSubtitles.org ALLPlayer automatically downloads the perfectly matching subtitles in the selected language.
Watch the video to see ALLPlayer in action:
The latest version provides support for all popular subtitles formats. The engine also improves their display, including setting the display time.
Speech synthesizer was implemented for people who prefer to watch movies with dubbing.
With Allplayer you can listen to dozens of radio stations.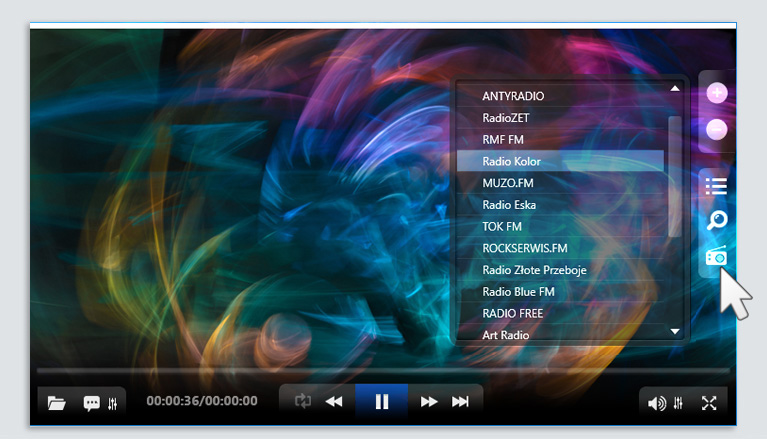 Thanks to ALLPlayer Remote for Android you can control ALLPlayer with a smartphone, and transfer files between paired devices. Read more abot ALLPlayer Remote on Google Play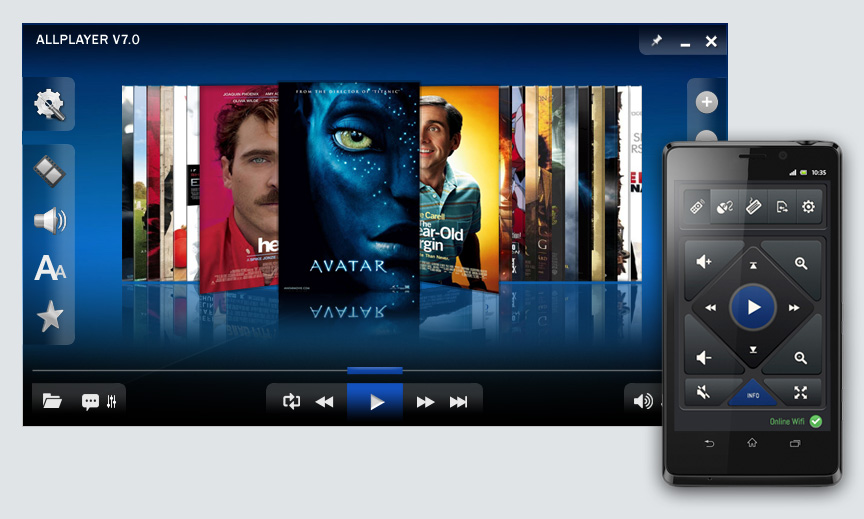 Other ALLPlayer features:
playing DVDs and CDs
playing rar files
dozens of online radio stations
support for up to 4 monitors or TVs
automatic playback for next parts of movies or series
support for Dolby Surround, DTS, 3D audio, SPDIF and other
playlist
EQ
support for audio and video streams
image rotation, color correction, improving the quality
turning off computer or monitor after the movie
autoresume
intelligent subtitles
dubbing
parental control - password on a file