Latest ALLPlayer 6.5
Lite
ALLPlayer 6.5 Lite has just been released, it's the latest version of the most popular video player.
ALLPlayer installer has been reduced by almost 40%. No more ALLPlayer Remote (used to remote control the player using a smartphone), no more Catzilla - PC benchmark.
All additional programs removed from the installer can be downloaded from www.allplayergroup.com
Downloading matching subtitles from opensubtitles.org was also improved.
Changing the player to the Lite version makes less CPU usage which is important on older Windows OS and on less powerful computers.
The latest engine supports the latest video and audio standards, such as support for 4K Ultra HD or WebM, and also improves the quality of subtitles.
By connecting to leading subtitles database such as OpenSubtitles.org ALLPlayer automatically downloads the perfectly matching subtitles in the selected language.
They should not also be unnoticed subsequent changes to improve the usability in a modern program interface known more from smartphones and tablets than Windows.
ALLPlayer interface was designed and looks like smartphone apps interface, so many young people should operate it intuitive and with ease. All functions are readily available, the precise moment they are needed.
We haven't forgotten about mobile users - for them is prepared ALLPlayer Android compatible with Android 5.0 Lollipop, and convenient remote control app to operate the player.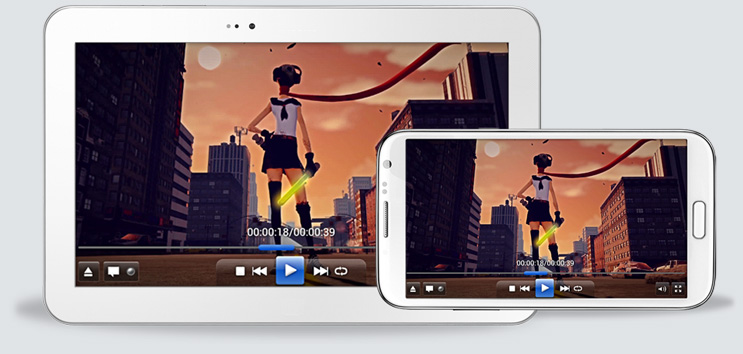 Most important features:
Windows 10 compatible
built-in codecs to play any audio/video files ( with support for 4K and ULTRA HD)
internet radio stations
automatic download of matching subtitles