Parental Control
Press F10, then type the password. After restarting this movie ALLPlayer will ask you for a password.
After encoding the file, all other players except ALLPlayer will show that the file is corrupted. Note: If you forget the password you won't be able to open this movie anymore.
How to watch movies with a reader?
To play videos with a reader, under right mouse button menu choose Preferences.

From the top menu, select Dubbing tab.
Select the option: Read subtitles using voice and choose the voice. You can use the voices built into Windows 10 or download and install Ivona Reader from http://harposoftware.com/




Dubbing test allows you to make sure that everything works correctly.
Movie Search
Add search directories and enter the title of the movie - ALLPlayer will search all drives on your computer and display them on the list.
ALLPlayer RADIO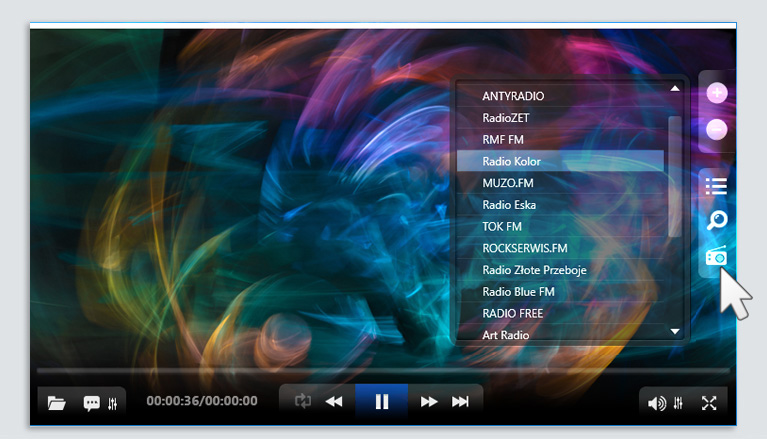 ALLPlayer has implemented also dozens of radio music stations e.g. REGGAE, FOLK, JAZZ, CHILLOUT, ROCK and many other.
Subtitles settings
Subtitles background
Font size and position of subtitles
Color
Version of subtitles
Matching subtitles in any language can you download from Opensubtitles: